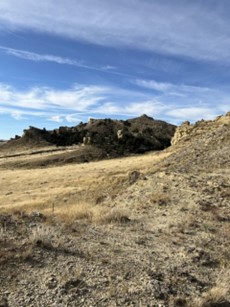 PRESIDENT'S LETTER - FEBRUARY 2023

Members,

I don't know about you, but it seems as though Christmas was last week, and we're already into February 2023. I hope the start of a new year is treating us all well. I was unsuccessful in recruiting any of the nominees for the President-Elect position on the Board of Directors. Many of them have already served in multiple capacities within WGA and I appreciate their past efforts. If anyone would be interested in this position and willing to give of their time and knowledge, please reach out.

The WGA office in conjunction with the SPE sent out a questionnaire on January 19 seeking your input on events of interest, meeting preferences, etc. It's your organization, so please complete this 3–5-minute survey. If you've done so, thanks! I've heard from a few members they'd like to have an occasional dinner meeting, which would give people that can't make a lunch meeting the opportunity to participate. The survey includes your chance to give input on meeting times and venues. The fact remains we need recruitment efforts from the membership. Many of us work with consultants and contractors, suppliers or know of students interested in the geosciences or engineering. Invite someone to a luncheon if you can, and with any luck we won't scare them off.

Mike Hawks, WGA President, 2023